Being the only non-Finnish employee in Helen Electricity Network
Have you ever wondered how it would be to work as a foreigner in a totally Finnish company with Finnish colleagues and Finnish speaking environment? It can be unexpectably awesome experience!
FIRST DAY IS ALWAYS the TOUGHest
My name is Tran Le, and I come from Vietnam. I am a student in Lappeenranta University of Technology. I was a trainee in Helen Electricity Network during summer 2017.
The first day I came to the office was a bit overwhelming since there were many things to learn and remember. In addition, everyone was maybe a bit "alert" with an absolutely new foreign face in the office. It was obviously understandable since I am the first non-Finnish employee ever working in Helen Electricity Network. With the support from my supervisor and other colleagues, I could integrate myself step by step into this working environment. And luckily, difficult feeling was gone after the first week I was here.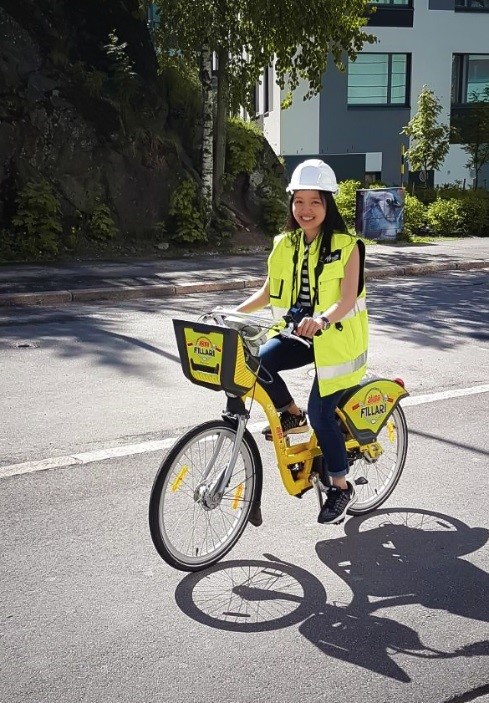 HOW TO MASTER SMALL TALKS  with finns
Apart from my tasks which I could do independently with my computer and camera, I also needed a lot of communication with other people in the company. Yeah, I am talking about making conversation or small talks with Finnish people. I believe everyone knows how interesting it can be. I admit it was a bit awkward at first when I met someone at coffee break or in elevator. Usually there was a silence after we said "Hi", and then people were mysteriously busy with their phones, coffee cups or something else. However, I have been with Finns long enough to get used to it and learnt the way to break the ice. When I started talking and asking about something, everyone kindly talked back to me with interesting stories, full sense of humor, and enthusiasm.
We often started conversations with how disappointing Finnish weather was in summer. After sharing the same sentiment regarding the weather, our conversations just went so well to any direction. So, my big thank to Finnish weather! In general, during three months working in Helen Electricity Network, I found myself enjoying the work tasks and company's environment. I always got support when I needed, advice when I was confused, guidance when I had no idea about something, and warmly welcoming smiles whenever I met someone. Especially, I could prove to everyone that my Finnish colleagues could be as cool and friendly as anyone else.
A PROMISING PLACE FOR YOUNG PEOPLE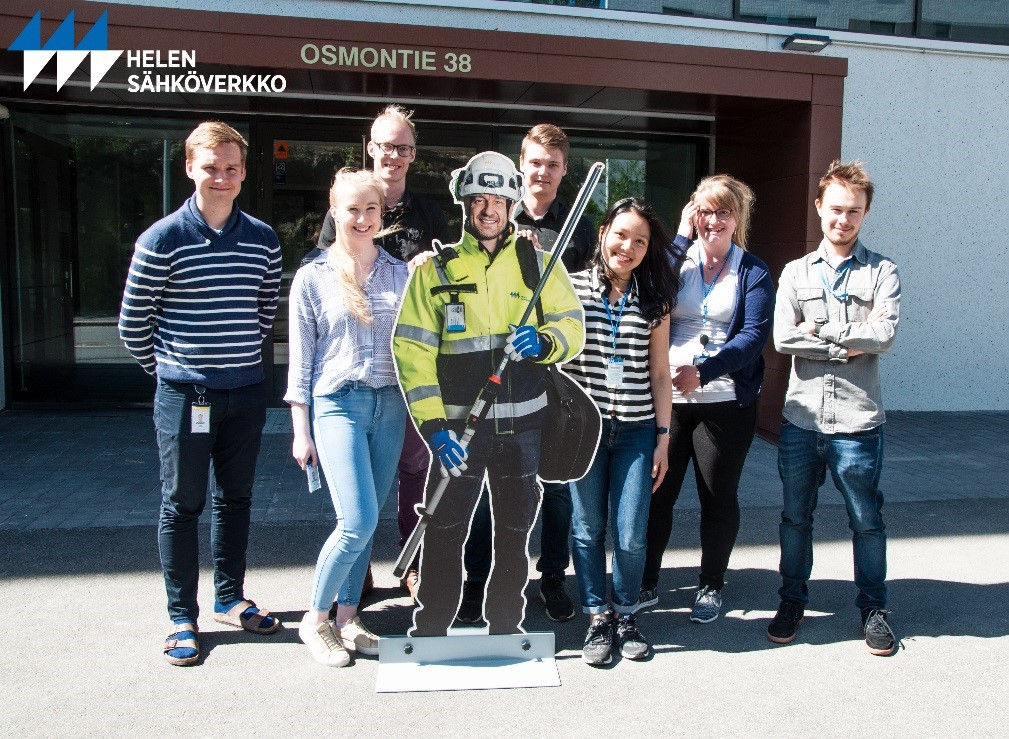 Unlike many people think about an electricity network company as an old, slow-pace or inflexible, Helen Electricity Network is in contrast. Let's take me as an example, why was I here? The company wanted to hire someone to encourage English speaking environment as well as bring different perspectives and views to company, at least in activities related to brand development. If this idea itself is not a proof for an open-minded change in a very traditional Finnish monopoly, what else could it be?
Students from different universities have been recruited every year as summer trainees and they have delivered challenging, but practical tasks. In its business, the company has updated constantly latest technology, equipment and knowledge to provide a high-quality electricity network regardless the time. Network planning has been made, modified and changed flexibly to match with the long-term future plans of city of Helsinki.
To different people, Helen Electricity Network means different things. To me it is simply a great working place with friendly and cooperating colleagues, open-minded and supportive managers, and promising environment for self-development. Three months is enough for me to determine that I would love to come back and work here in the future. Moreover, I believe there are always chances for young, energetic and knowledgeable people. Therefore I recommend to apply and challenge yourself in Helen Electricity Network!